Campus Ministry Directory and Local Worship Styles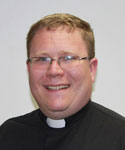 Pastor Bert Mueller – Grace Lutheran Church
Grace Lutheran Church's worship is Christ-centered, so each week we are led into His presence, fed His Word and Supper, led to respond often with the Words He has given us and sent forth into the world with His blessings. Our style viewed by some as traditional – liturgical connects us with believers through the centuries who have cried out, "Lord have mercy…Holy, Holy, Holy…O Lamb of God." In this way our service is both ancient and contemporary, and for those overwhelmed by the constant change of the world, there is comfort in a familiar pattern. Gathered by God we do not see our purpose to entertain or tell you only what you want to hear. Each week our Lord's Word is read, sung and proclaimed in all its truth, calling sin – sin, and revealing grace – as grace, so that by God's Spirit we are convicted, forgiven, healed and empowered.
Father Donald Komboh – St. Francis of Assisi Catholic Church
St. Francis of Assisi parish is a traditional Roman Catholic parish. Our liturgy is the Mass of the Roman rite. If you were raised in the Catholic tradition, you will find this to be very familiar. Our music is accompanied by guitar and piano. Our music leader chooses songs to complement the theme of the liturgy. These may be traditional hymns, but more often are the work of newer liturgical song writers. The Mass consists of the Liturgy of the Word and the Liturgy of the Eucharist, which culminates in the reception of communion under the appearance of bread and wine. At this time, only baptized Catholics may receive the Eucharist, but we look forward to the day when all barriers to full communion are dissolved. We welcome all ages to our liturgy and encourage active participation in the prayers, songs and gestures appropriate to the Mass. Catholic or not, you are invited to join us to experience a traditional Catholic liturgy. Church Website | Facebook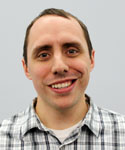 Pastor Andy Sayer – Fayette Community Church
Fayette Community Church is located just 3 blocks west of Fayette Campus (across from the city park and volleyball courts).  We're a multi-generational group of people who seeks to love Jesus and serve our community.  Our main service is held Sundays at 10:20-11:20 a.m., which includes a modern blend of songs and relevant messages from the Bible.  We have small groups that meet Sunday mornings at 9 am and throughout the week.  Every first Sunday of the month at 11:30 a.m. we have a potluck-style lunch (UIU students don't need to bring anything).  Find out more about us here.
Local Worship Services
Grace Lutheran Church
201 King St.
Fayette, IA
Church: 563-425-3544
Service: 8 a.m.
St. Francis of Assisi Catholic Church
205 Lovers Lane
Fayette, IA
Church Office: 563-578-8227 and 563-422-3184
[email protected] 
Visit Church Website or Facebook for current mass schedule
First United Methodist Church
207 E. Clark St.
Fayette, IA
Parsonage: 563-425-3098
Church: 563-425-4126
Service: 8:45 a.m.
[email protected]
Fayette Community Church
207 Mechanic St.
Fayette, IA
563-425-3551
[email protected]
Service: Sunday at 10:20 a.m.
Victory Christian Church
112 S. Pine St.
West Union, IA
563-426-1056
[email protected]
Service: 9:30 a.m.
Student Activities
Contact:
563-425-5311
Student Activities Links